Moving Quotes
Call for a free quote. 415-728-3021
Alternatively, you can use the secure form below.
Top Rated
Commercial Clients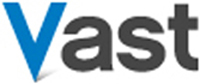 Helpful Moving Tips
Fill luggage and duffle bags with clothing, sheets, towels, and paper goods.
Use a felt-tip pen to clearly label each box with its contents and the room it is to be placed in. Write these labels on the side of the boxes as opposed to the top, so that boxes in stacks can be identified.
Did you know that some of the expenses of moving are tax deductible?
If moving from an apartment, clean up the place, remove nails and spackle over holes. Take pictures before you leave so you can have proof of the condition it was left in.
Load the rooms to be unloaded first, last.
Carry all your valuable documents, items and jewelry with you.
Have a garage sale before your move to give yourself a little junk relief. You just might raise enough money to pay for your moving expenses.